Paint Protection Film Las Vegas | Clear Bra | PPF
PROTECT YOUR CAR, ADD 24/7 SHINE
Invisible (clear bra) paint protection is a shield for your car so it stays looking brand new and avoid costly repairs. Authorized XPEL PPF dealers in Las Vegas.


IT'S CLEAR YOU NEED IT...
PPF (CLEAR BRA) PROTECTS YOUR VEHICLE
When it comes to cars, first impressions are everything. When it comes to first impressions, it all boils down to one thing: the paint. Seeing a sleek, vibrant shine will make the deal; seeing a rough, uneven finish will break it. Whether you're trying to sell the car or show it off, the paint is the most important element to overall appearance – so isn't it worth spending a small amount now to ensure that the paint retains that brilliant, smooth appearance for years to come?
That's where paint protection film enters the picture. Like a solid clear coat for the entire car, paint protection film protects the paint from chips, debris, scratches, and other damaging elements encountered on the road every day.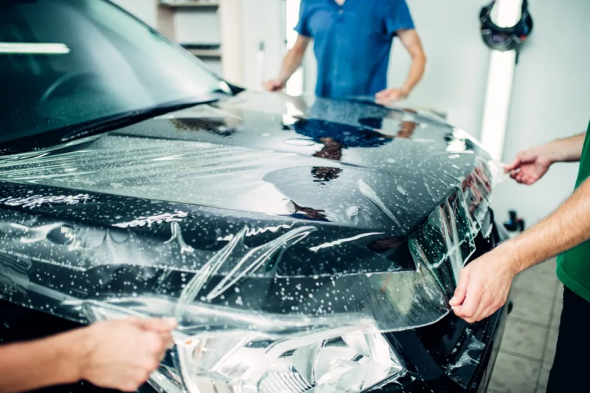 SELF-HEALING PPF LIFETIME WARRANTY
Self-healing lifetime warranty- premium shield has a lifetime warranty and it's top coated and self healing . The lifetime warranty covers workmanship and film.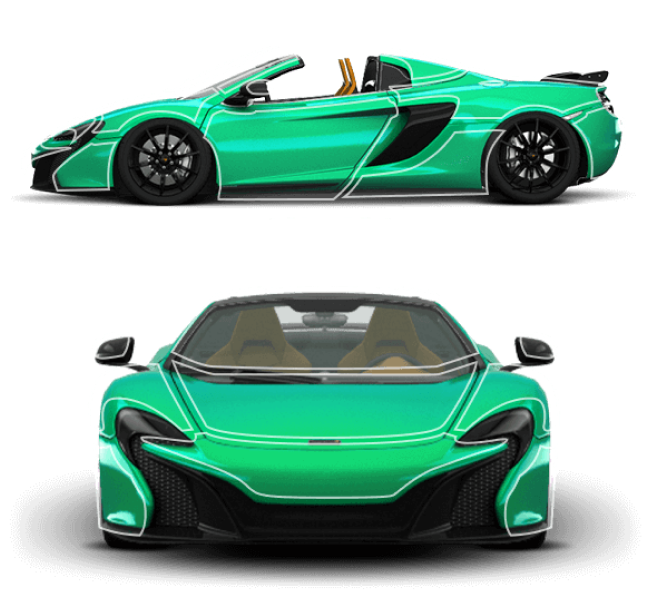 HIGH IMPACT AREAS DESERVE LOVE!
You might be thinking, isn't that what a car bra is for? You're absolutely correct. However, when first impressions matter so much in the auto world, why cast a shadow on the brilliance of the vehicle with this ugly, tawdry black cover? There's a better way to get the same results, and that's paint protection film.
Paint protection film is like a clear bra for the entire car, so you get the same level of secure protection without the obvious and overbearing black cover. Our paint protection film is made of an transparent 8mil urethane self healable substrate.
WE CAN COVER ALL HIGH IMPACT AREAS
THE BENEFITS OF PAINT PROTECTION FILM
WE PROTECT YOUR INVESTMENT
We are a professional paint protection film Las Vegas dealer, so you can be sure you're getting quality paint protection film installation and remain confident in your car's appearance for years into the future. Another equally effective option is to get the best Clear Bra installation Las Vegas has to offer, and we can do that too! We have been providing paint protection and vinyl wrapping in the Las Vegas valley for over 5 years.
Maybe you've heard of paint protection film before, but thought that it would be too obvious or look bad once it's damaged. However, at our location, the paint protection film is only an 8mm thick totally transparent urethane film. In addition, the film actually has self-healing properties, so scratches and other marks won't appear over the film.
Come visit us today at vehicle wraps vegas located at 21 N Pecos Suite 104, to learn more about Las Vegas paint protection film installation and Las Vegas Clear Bra installation and get a free quote.
Coverage options:
PPF Materials
Our paint protection film is not only durable and transparent, but also has self-healing properties.
PPF Packages
Whether you need basic paint protection film coverage, or full coverage, we have many options to fit your needs.
PPF Installation
Our installers are certified professionals with years of paint protection film experience. We know how to install the right way.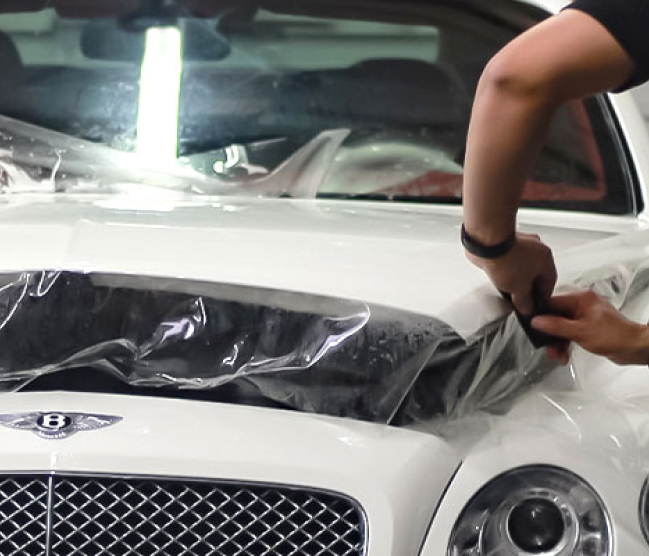 WE HAVE SOMETHING FOR EVERY BUDGET
WE HAVE SOMETHING FOR EVERY BUDGET