SPECIALIZED VEHICLE AND CAR WRAPS IN LAS VEGAS
Whether you have one work vehicle or a fleet of commercial vehicles traveling through the streets of Las Vegas, you can put those vehicles to work for you as moving marketing messages. At VehicleWraps.vegas, we offer a full range of vehicle wraps services for our valued Las Vegas customers, and we are excited to help you maximize the benefits that your work vehicles provide to you.


SWITCH IT UP WITH LAS VEGAS VEHICLE WRAPS
WRAPPING VEHICLES IS WHAT WE DO!
VehicleWraps.vegas can help you to create truck wraps, car wraps or wraps for any other type of vehicle that your company owns. Wraps can showcase your products, highlight your services, promote your brand and spread the word about your company with amazing results. Our professional design team will work with you to create a design for each of your vehicles that is as individual and unique as your company is. We offer economic vinyl car wraps as well as 3M vinyl wraps and premium cast vinyl wraps to meet your needs and your budget, and we can help you to learn more about the benefits of each of these during the design process.
Whether you need vehicle wrapping for a car, lorry and bus graphics for your tour company vehicles or any other type of wrapping services, you will love the excellent results you receive from our company. We want to help you design the perfect wrap that will get your vehicles noticed on the roads and that will inspire your target audience to think about you the next time your services are needed. Through our automobile wraps, truck wraps and other services, your vehicles can be used for their functional needs as well as for marketing or promotional purposes.
THE BENEFITS OF VINYL VEHICLE WRAPPING
WE'VE GOT YOUR VEHICLE WRAPS COVERE
There is no vehicle that our team at VehicleWraps.vegas cannot wrap with promotional vinyl graphics, and we also offer other customized services, such as reflective vehicle markings. From van graphics for a floral delivery company to fleet graphics for all of the vehicles in your fleet, we have the solutions that you need. We utilize several wrap options so that our wrap services are affordable for you. The 3M vinyl graphics are among the most reputable in the industry, and for all options, we utilize proven design, printing and installation services to give you the best results. Once your work vehicles have been wrapped, you can enjoy the on-going benefits they provide. Your one-time investment of vehicle wrapping turns your vehicles into a moving marketing message that you can continue to benefit from for as long as the vehicles are in your possession.
WE DESIGN
Whether you need elegant and classy, or fun and cheery, our graphic designers will work with you to expertly craft a wrap design that fits your needs.
WE PRINT
To ensure your vehicle graphics last for years, we only use the highest quality wrap materials and equipment…and we're environmentally friendly.
WE INSTALL
Our expert installers are certified professionals with years of vehicle wrapping experience. We know how to install a vehicle wrap the right way.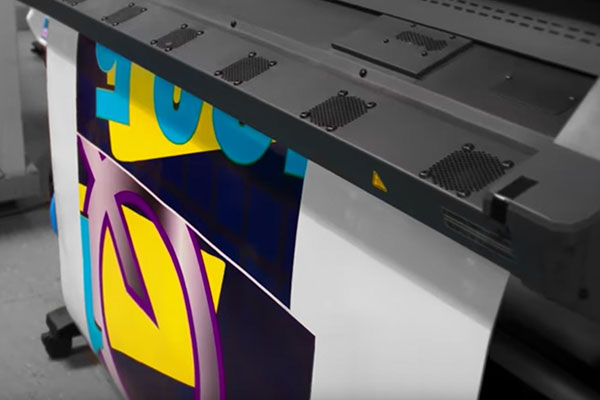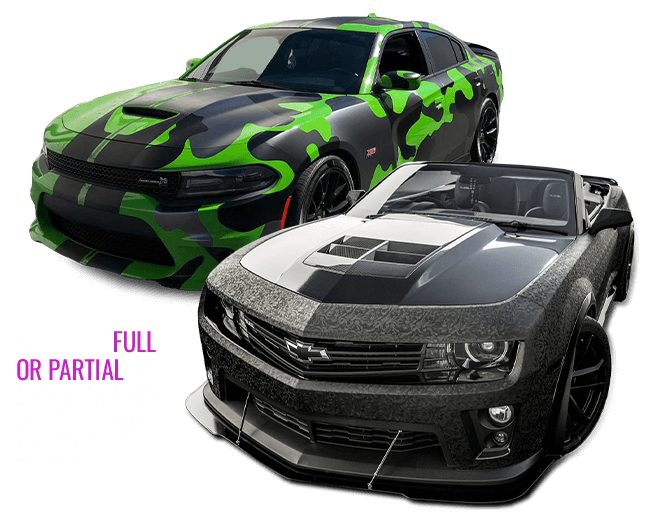 COLOR CHANGE WRAPS SET YOU APART!
While there are other companies that offer vehicle wrapping services in Las Vegas, VehicleWraps.vegas is the right choice for you. From a single vehicle to an entire fleet, our design services can be customized based on your company's marketing needs, your budget and other critical elements. We want to make our services work for you, and we will identify your needs and answer your questions up-front so that you can make a great decision about the promotional vinyl graphics that are right for you. Our customers love the results that our services have already yielded for them, and we want to help you enjoy incredible results from our vehicle wraps Las Vegas services.
WE HAVE SOMETHING FOR EVERY BUDGET
WE HAVE SOMETHING FOR EVERY BUDGET