Food Truck Wraps Las Vegas
BE SEEN. MAKE SALES. GET HIGH-VISIBILITY WITH LAS VEGAS FOOD TRUCK WRAPS.
For Las Vegas food trucks, first impressions mean everything. Before you earn customers' business, you have to earn their interest. Vehiclewraps.vegas helps you do that. Vehicle wraps vegas specializes in turning your food truck into an effective rolling advertisement for your business. Vehicle wraps work full-time to sell your product. Whether your Las Vegas Food truck is in a parking lot, a traffic jam or parked on the street serving a line of hungry customers, your message is always on display.


SWITCH IT UP WITH LAS VEGAS FOOD TRUCK WRAPS
WRAPPING VEHICLES IS WHAT WE DO!
With 10 years of experience in the vehicle wrapping business, Vehiclewraps.vegas is ready to bring its top-notch expertise to your Las Vegas catering truck. Our professional, certified installation staff takes pride in getting the job done right. We use top-end materials from industry-leading manufactures like 3M and Avery Dennison to put a superior finish on your Las Vegas lunch truck wrap project. Wraps are cost effective and durable. All printed graphics are laminated to provide protection against ultra violet light and extend the life of the wrap. Vehiclewraps.vegas uses state-of-the-art Roland and HP printers to deliver the crisp, vivid and precise images you want and you need for your Las Vegas food truck wraps and to get catering business noticed.
According to the American Trucking Association, a single intra-city truck can generate up to 16 million visual impressions in a year. Competing media might do the same, but not for a one-time advertising investment like a vehicle wrap. That investment makes even more sense when you pencil the cost per thousand impressions. According to the Outdoor Advertising Association of America, the cost of reaching 1,000 impressions for a vehicle wrap is about $0.77. To achieve the same number of impressions with a billboard would cost $2.18 per thousand. A one-third page, black-and-white ad in a top-100 newspaper market costs $22.95 to reach 1,000 impression.
Truck wraps are designed and applied to give your business the personality it needs to get attention on the street. Your messaging is only as limited as your imagination.
Wrap your Las Vegas catering truck. It's an advertising investment that works for you 24 hours a day and seven days a week. Check out Vehiclewraps.vegas to see what we can do for you. We'll get you noticed.
Our Team of Designers, printers and installers specializes in the following wrap Services
Food Truck Wraps Las Vegas
Catering Truck Wraps Las Vegas
Lunch Truck Wraps Las Vegas
Box Truck Wraps
Las Vegas Van Wraps
Contact us today for a Free Consultation and quote for your next Las Vegas Food Truck Wrap Project.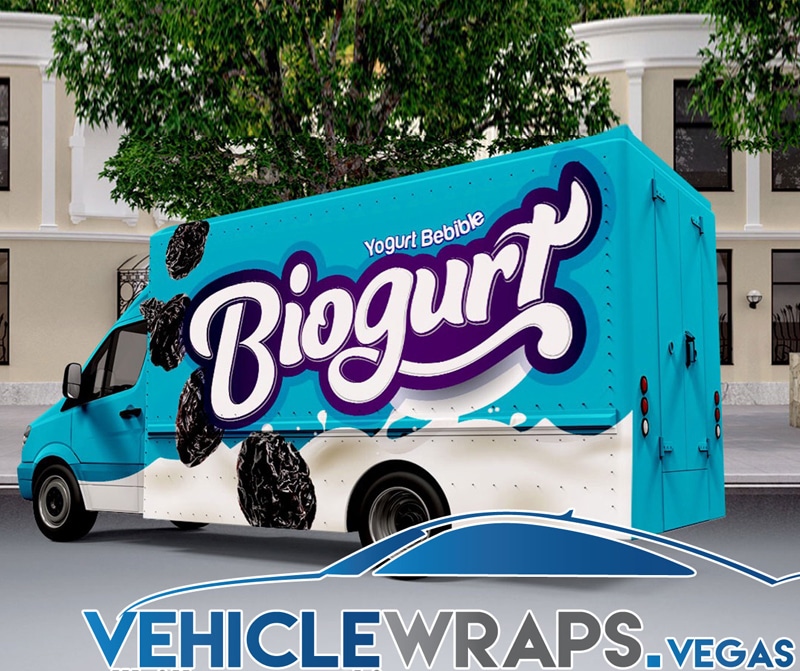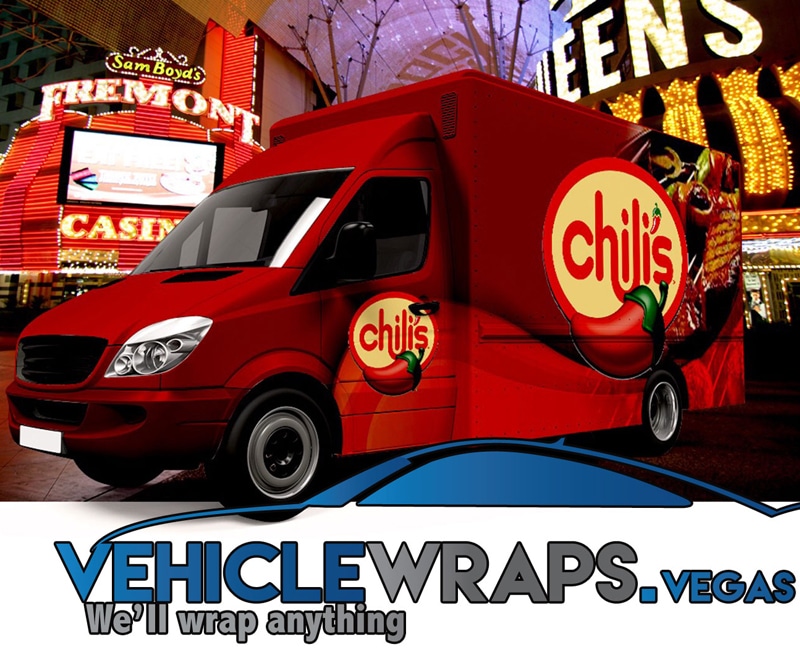 WE HAVE SOMETHING FOR EVERY BUDGET
WE HAVE SOMETHING FOR EVERY BUDGET